Company Profile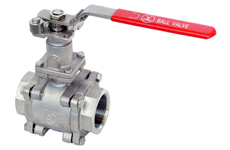 YI SHYANG MACHINERY CO., LTD was established in 1978, Chia Yi City, Taiwan.At an initial stage, YI SHYANG was engaged in the process and production for parts and hardware. In 1985, YI SHYANG started researching and developing ball valves which became a reputable manufacturer in the BALL VALVE field. Presently, our main products are stainless steel ball valves, fittings and piping accessories. Due to exporting overseas markets primarily, YI SHYANG is a qualified manufacturer over 15 years with ISO and TUV certificates.
YI SHYANG capital is USD 3 million and its annual sale revenue is USD 8 million. Land area is 6,625 square meter and plant area is 4,970 square meter. We have around 300 employees with 2-shift working hours. Moreover, we have a various ranges of traditional and computerized processing machines to support us to produce fine ball valves and other hardware.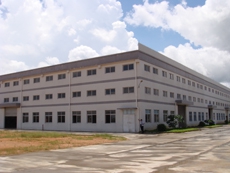 For meeting numerous international customers' requirements, YI SHYANG President, Mr. Wen-Pao FENG decided to expand the career territory into China. YI SHYANG became a headquarters after new-built factory in Taishan city, China.The brand-new China factory started operating last November, 2007. YI SHYANG invested USD 8 million to China factory. There are approximately 20sets of CNC machines and 10 sets of processing center machines in China factory. Our China factory is 1 million m2 with 200 employees roughly. The greatest difference between Taiwan headquarters and China factory is that there is a LOST-WAX CASTING foundry there. It is believed that our own LOST-WAX CASTING foundry assists us to control and manufacture finer stainless valves, fittings and piping accessories.
Presenting finer products is our responsibility to our customers, therefore; YI SHYANG is able and willing to provide more various products, stainless steel ball valves, fitting & piping accessories, lost wax casting, various metal products, and other types of valves.